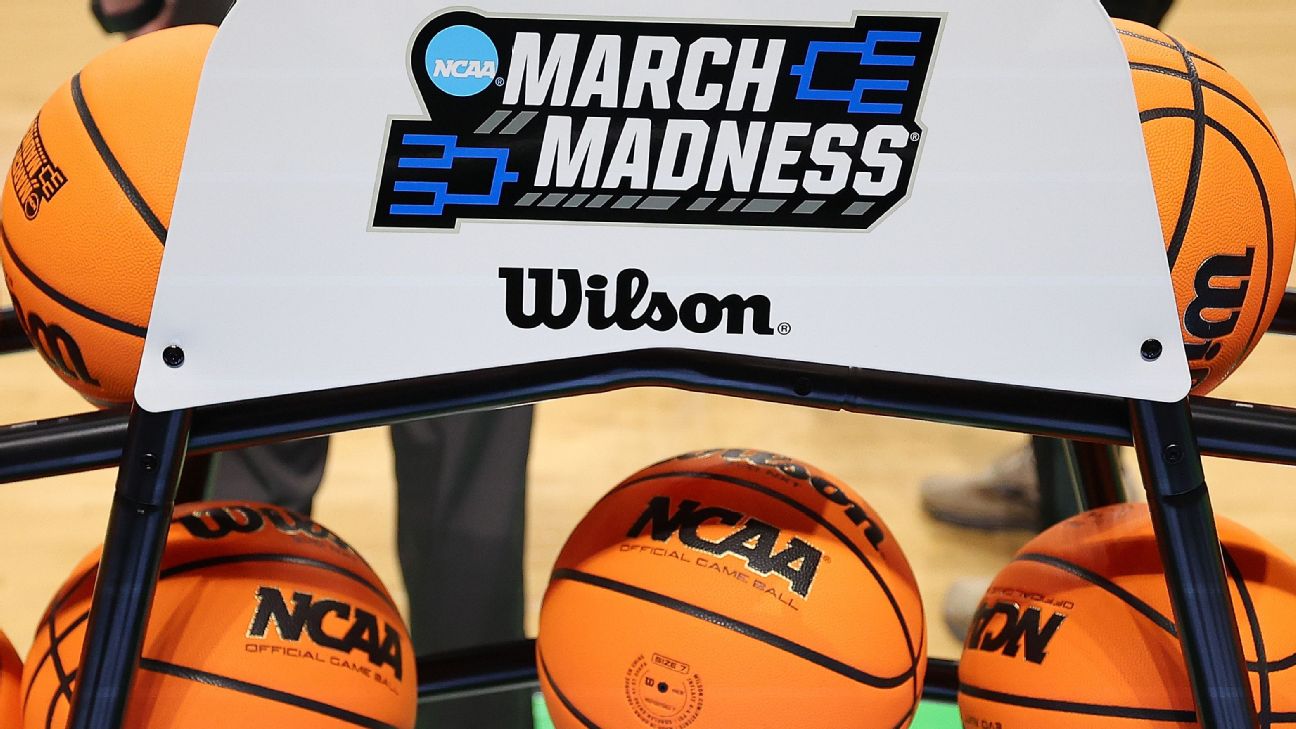 By Jeremy Tiers, Senior Director of Admissions Services
 4 minute read
How's your bracket? Probably terrible like most. I feel pretty good that I picked one of the Final 4 teams correctly (UConn).
March Madness is always unpredictable, but the 2023 men's basketball tournament has been even more chaotic than any of us could have anticipated.
While taking in all the action over the past two weeks, some very important student recruitment lessons and reminders for college admissions and enrollment marketing professionals have surfaced.
Let's examine a handful of them together:
Nobody is perfect. No matter how hard you prepare, the reality is mistakes are going to happen on a daily or weekly basis just like turnovers and missed shots happen in every single game. Out of more than 20 million brackets this year on ESPN.com, not one person picked all the games correctly. How do you respond when you make a mistake? Are you able to move on to the next play or the next task while also learning from your mistake? It's natural to feel frustrated or sometimes even embarrassed, but holding on to those negative emotions for too long can lead to additional problems and mistakes.
Never get bored with the fundamentals. Your yield will increase if you consistently do 'the basics' better than your competition. And just because something is basic (free throws and layups, or not vomiting information, not starting an email with "Dear..", and being an active listener) doesn't mean it's easy.
Take the time to come up with better questions. Too many sideline reporters ask vanilla questions that produce the right answers. By "right," I mean the answer that a student-athlete or coach thinks they're supposed to give, or the answer they've given many times before when they were asked the same (or a similar) question. Instead, I encourage you to be more direct and intentional. Before asking any question a good rule of thumb is to ask yourself, "What do I hope to learn by asking this question?" That same principal applies for tour guides during tours and leaders during individual meetings with their team.
Know your competition. In order to advance in the tournament, or to convert more inquiries to apps or admits to deposits, you need to understand the pros and cons of your direct competitors. If you can't beat them on cost or the cost is similar, maybe you can beat them on communication and overall customer service.
Be human and relatable, and don't be afraid to show emotion. We all know how much this generation (and your staff if you're a leader) values authenticity. Do you (or your emails and texts) sound too formal, robotic, scripted, and transactional? Every time you communicate you leave the other person feeling a certain way, and those feelings are what most students and families will continue to use to help them make various decisions. A great example of this happened after San Diego State's win on Sunday. Listen to Darrion Trammell and watch the reaction and support his head coach gives him.
Consistency is key. Midway through the second half of the Elite 8, Texas led Miami by 12 points. The Longhorns then started committing fouls, had a few inopportune turnovers, and between their missed shots and Miami making 21 of 22 free-throws down the stretch, Miami ended up winning the game by 7 points. Just because your deposits are currently up year over year doesn't mean the work slows down. Develop a melt plan that involves consistent personalized communication to your deposited students (and their parents) until the day they arrive on your campus.
Constantly communicate. Communicate often and communicate clearly. Players and coaches don't wait until halftime or timeouts to share information – they react in real time. Do you wait until the next meeting to share helpful data or information with other departments on campus, your colleagues, or the staff that you manage?
The best leaders empower their team. Michigan State Head Coach Tom Izzo was asked what advice he would give a young coach entering the profession? "The relationship with your players and convincing them that you have their best interest in mind, not your program's even. When you do that, and that's what I had with great leaders (of the past), then you're talking with them instead of down to them. I always use this line — a player-coached team is always better than a coach-coached team. If the players buy in, they'll send a message. It's hard to get that."
Your people are your brand, tell more of their stories. Do you remember Sister Jean from Loyola University Chicago? How about Doug Edert – the player with the mustache who led Saint Peters on a historic run last year? And then there's Kansas State senior point guard Markquis Nowell who set the all-time record with 19 assists last week in his team's Sweet 16 victory. Nowell grew up in Harlem, NY, not too far from Madison Square Garden where the Sweet 16 game was played. Long after the tournament ends each year, most people don't remember the score of a particular game, but they do remember people like Sister Jean, Doug, and Markquis because of their spirit, passion, and performance. On your campus you have all kinds of current students (as well as other staff and alums) with relatable and memorable stories that can generate emotional connections with prospective students and families.
Celebrate your victories. Having a strong culture in the workplace has never been more important. Celebrations can boost morale, improve productivity, and increase connectivity among a team. During the NCAA tournament you'll frequently see teammates on the bench celebrating a big shot or a big play together. Don't underestimate the power of celebrating progress towards a big goal (like making your class each year). It doesn't always have to be something grand and extravagant. Something as simple as ordering a group lunch, doing a fun and competitive activity where team members work together, or encouraging everyone to leave an hour or two early one day to do self-care can be meaningful.
If you'd like to talk more about something I said in this article, or if you want to bounce an admitted student event idea off me, feel free to email me at jeremy@dantudor.com
And if you found this article helpful, forward it to someone else on your campus who could also benefit from reading it.