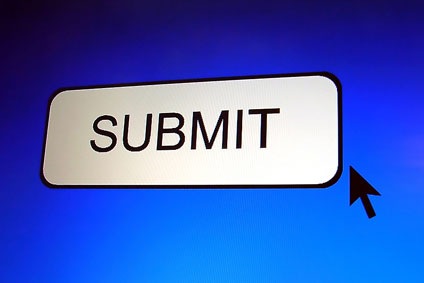 Yes, it's stupid.
The good news?  It's easy to fix.
Actually, the fact that it's so "easy" is what makes it so stupid, in my opinion.
I'm talking about your new prospects who do what you want them to do by going online, finding your program's web page, hunting down the recruiting questionnaire link, taking the time to fill out the form, and then click "Submit".
Many coaches' reaction to that effort?
Nothing.
No immediate response.  No courtesy email.  No follow-up phone call or letter.  Nothing.
This is starting to come to light through some of our recent focus groups with client athletes on college campuses around the country. What we're hearing is that at the start of the recruiting process, coaches are dropping the ball by not immediately replying back to those new prospects who take the time to fill out the form that you've provided on your website.
As they explain it, they are disappointed because they are excited to have made a psychological commitment to filling out the form and "choosing" the college in a small way.  Filling out an online form, which is probably an afterthought for most adults, is a huge choice for a teenage prospect.  They don't fill out forms for fun; it's a sign of interest.  It's a vote in your favor.  It's a choice they are making.
Coaches, on the other hand, don't usually show the same enthusiasm in response to that allegiance.  On average, it takes college coaches anywhere from two weeks to five month to respond to Junior or Senior athlete inquiries to their programs.
And that's where we wander into "stupid" territory, Coach…
By not sending some kind of response to your new potential recruit, you run the risk of having them assume you aren't interested.  And why shouldn't they?  Have you tried filling out the form on your website?  It takes quite a bit of time, according to your prospects.  Anywhere from 15 to 30 minutes, depending on the sport and the information you are asking them to submit.
So what's the fix for correcting this stupid oversight, and prevent your prospects from feeling down and depressed about not getting a response?  As is usually the case, the answer is simple:
Respond.
A good solution:  Include an auto-responder tied to your online web form that they're filling out.  This is the simplest, but least personal, reply that you can use because it's automated.  There is no required interaction on your part.  That makes it easy, and also makes it inexcusable not to use.
A better solution:  Send a quick personal email to them anytime you get a new inquiry or submission.  Nothing fancy, but something that tells the athlete that they didn't just get an automatic reply message.  Let them know that you saw their information, and you'll be talking to them further.  "Hey Chris, just got your information that you sent us in our online recruiting form.  I'll be looking it over and will start telling you about what we're all about here.  Thanks again…talk to you soon!  – Coach Johnson"  That's a 20 second investment of your time.  The pay-off is huge.
The best solution:  In the message above, add two things that you liked about their information that they just gave you.  An award they won, a time or mark that they've achieved, their grade point average…something that tells them that you actually took a minute to evaluate them, and something that positively identifies some areas where there might be interest on your part.  That's an additional two minute investment on your part, but it will pay big dividends.
So, if you're a coach that is reading this and you feel like you aren't taking the right steps towards kicking-off your relationship with these new prospects in the best way possible, here's a good first step for you:  Take the list of prospects that have filled out your online form and create a personal reply to them immediately.  Apologize for the time it's taken to get back to them, and let them know that you're reviewing their information and will be in touch soon.  Then, plug them in to your regular series of recruiting messages that you hopefully have put in place.
Simple as that.
This is a small detail, but an important one for your prospects.  When they click "Submit" and send you the information that you say you want from them, the clock is ticking…and they are waiting.  What is your response – or lack of response – communicating to them?
Are you looking to get more in-depth knowledge about recruiting, what today's prospects look for, and how to communicate more effectively with recruits?  Join your fellow coaches from around the country at the upcoming National Collegiate Recruiting Conference.  Get all the details here, and consider investing some time this Summer to improve the most important part of your coaching career:  Knowing how to recruit effectively!