by Charlie Adams, StokeTheFireWithin.com
As I have researched the Miracle on Ice and the fascinating coach Herb Brooks I have often wondered what if he had come back to the University of Minnesota as head hockey coach? He was 42 when he led our boys to the Olympic gold medal in Lake Placid in 1980.
After a year, he became head coach of the New York Rangers of the NHL. In a recent interview, actor Kurt Russell – who portrayed Brooks in the movie Miracle – said what intrigued him was that if the USA hockey team fallen on its face and been crushed by the Soviets, Brooks' NHL coaching dreams could have gone up in flames. Instead, he became a coveted commodity as well as a highly sought after speaker.
He felt he had met his challenges at the University of Minnesota. He took over a Golden Gopher hockey program that was 8-24 before the 1972-73 season and in two years had them NCAA D1 National Champions. That to me is stunning and why I feel every college program should study his methods in college and in Lake Placid. He won three National Championships in seven years, reaching four Final Fours. Had he come back at 42 it's possible to say he could have formed a dynasty stronger than John Wooden (his favorite coach outside of hockey coaches) and possibly like Anson Dorrance of UNC women's soccer. Well, I don't know about that, but…
One thing about Brooks that I think college coaches should look at hard was his philosophy on recruiting at Minnesota. He recruited 99% Minnesota kids, because he knew they would care deeply about that M on the chest. When Bob Knight was at Indiana, he primarily recruited Indiana, Ohio and Illinois kids because he knew they would 'get' Indiana. He branched out some later, but had most of his national success with Indiana and Indiana area kids. In recent years Indiana has taken players from all over, and some come in not even understanding their rivalry with Purdue.
As you look back at Brooks' greatest recruiting job, the 1980 Miracle on Ice, he built that team not with the best players, but the right players. And he did it in such a way that sometimes the best players bought into the fact that they may not play. I have shared this story here below, but if you have not heard of it, it is something to share with your players:
THE ULTIMATE TEAM PLAYER FOR THE TEAM NAMED THE GREATEST SPORTS MOMENT IN USA HISTORY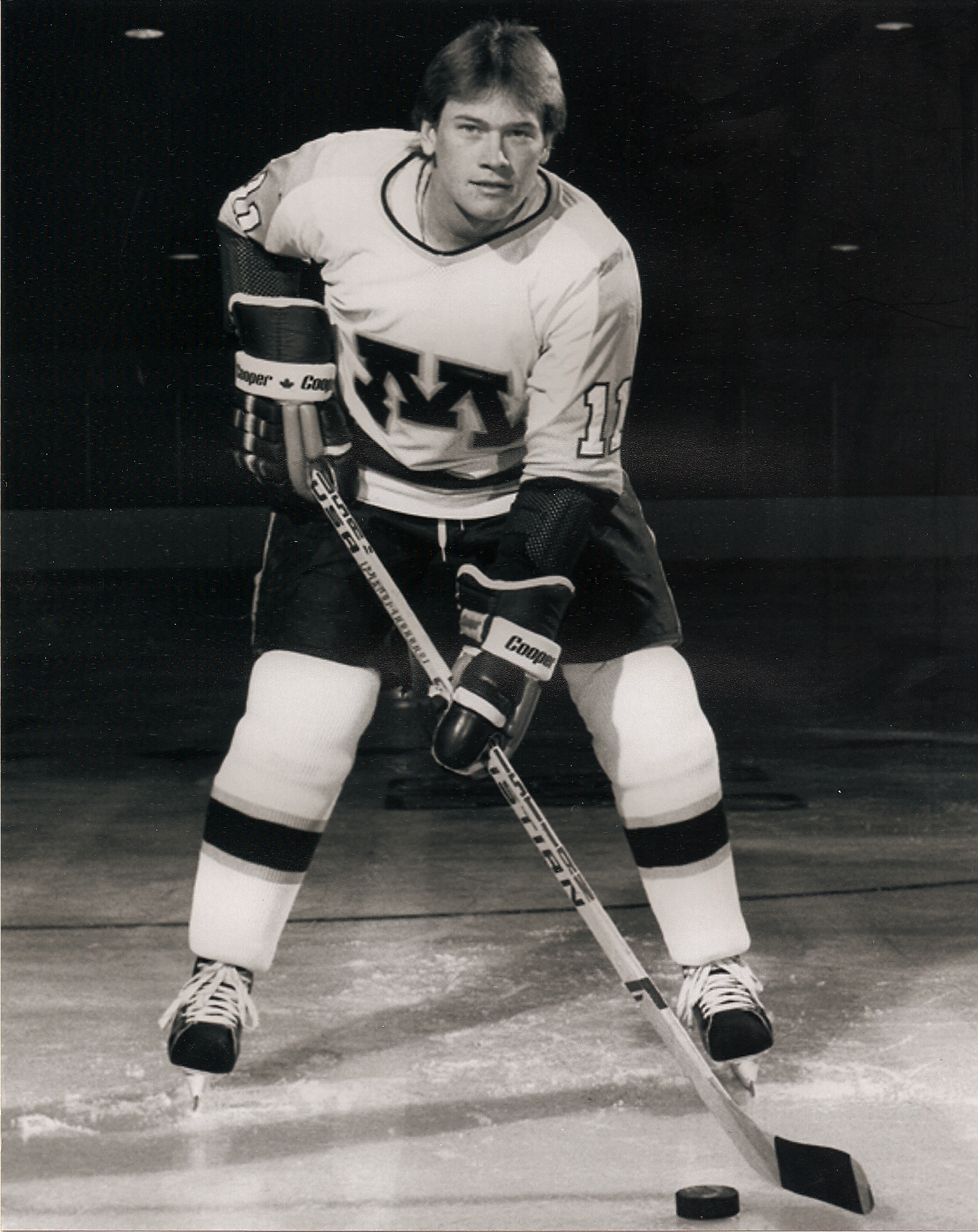 'Like Jesus washing the feet of the disciples.' Steve Janaszak turned 59 this past Thursday 7th, and in all my years of covering and speaking on sports I think he is the best example of true team spirit. Despite being 1st team All-American goalie in 1979 for Herb Brooks' National Championship University of Minnesota team where he was MVP of the Final Four, he did not play 1 second in Lake Placid in Feb. 1980. Olympic coach Brooks decided to ride Jim Craig the whole way in goal.
Many other stars would have moped and possibly poisoned the team waters but not Steve. He got up early for a 6 a.m. extra practice with assistant coach Craig Patrick, helped time shifts in games, and humbly approached players to see if he could sharpen their skates in intermissions, in a way like Jesus washing the feet of the disciples. Sure, it hurt his competitive nature to never play, but he continued to push Jim Craig, and when the gold medal was won captain Mike Eruzione said no was more important than Steve Janaszak. In the press conference after winning the gold with the world's media looking on the first thing goalie Jim Craig said was to thank Steve for pushing him.
Good things happen to well meaning people like Steve. During the '80 Winter Games, which were over Valentines, Steve met an Olympic interpreter named Jackie in the Olympic Village movie theater, and their first date was her sitting in the stands as USA upset the Soviets 4-3, the greatest upset ever. They would marry in 1981 and have been happily married ever since.
The picture was taken when Team USA beat the Soviets and as always Steve Janaszak was first across the boards to congratulate his beloved teammates.
The 1980 Miracle on Ice team was the greatest example of TEAM I have ever come across.
Charlie Adams speaks on Lake Placid and the Miracle on Ice. He believes what Herb Brooks did back in 1979-80 was the greatest coaching job in sports history with the U.S. Olympic hockey team. Adams' also feels Brooks' was a spectacular college coaching, taking an 8-24 University of Minnesota team and within two years winning a NCAA Division 1 National Championship. Adams inspires today's coaches and athletes with the story of America's greatest sports moment, the Miracle on Ice, as well as the fascinating stories of the champions of Lake Placid, a village of 2800 that has produced someone in every Winter Olympics since 1924. To contact him for information on his programs email charlie@stokethefirewithin.com