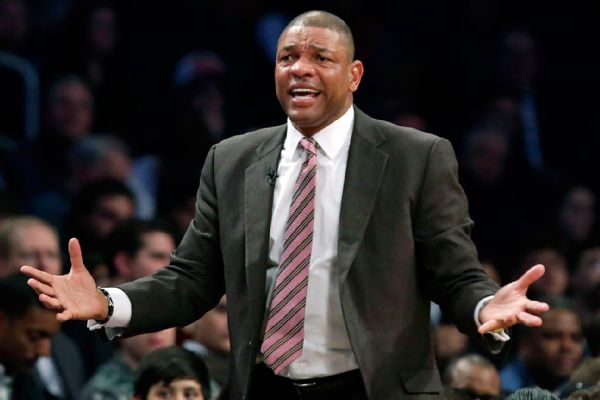 by Tyler Brandt, National Recruiting Coordinator
It seems like, regardless of the location, size of the school, level of the institution or neighborhood it's in, all coaches have similar challenges. We all know that in today's society parents are more invasive than ever, we also know that technique and strategy are a click away for anyone with a smart phone. The expectations have never been higher from administration to recruit and retain kids at the collegiate level. Coaches are being evaluated on metrics that didn't even exist 10 years ago.
Year round specialization, club and travel teams, personal coaches, recruiting services and so much more are being invested in by parents with the intention of seeing their child on national television, while not having to pay a dime after they leave the house. Where does the coach fall into this equation? How do these factors play out in the teaching profession with stipend coaches? I'll tell you – they are expected to:
Do More With Less – Compete with the Best – and Somehow Reduce The Stress!!
Generally speaking these are expectations laid on the shoulders of coaches across the country without any additional support. When was the last time an athletic department brought in a person to do Athletic Professional Development? Administration does "teacher"-in services, as required by the state, but what about specific athletic related professional development? I have never seen it.
Who helps develop the coaches' working philosophy? How do coaches learn how to build programs effectively? Where do coaches become educated on how to effectively communicate with an entirely new generation of kids? What about voluntary buy-in, mental training, mistake management, leadership training and so many other things that our young athletes need today? Are we really going to leave these important tasks up to the coaches – coach? Understand that is where these topics are discovered and learned by athletes – from when their current coach learned them from his coach 10 years ago or more.
Think about this, coaches have to spend their own money (and we know how little they get paid) to go to a clinic to find professional development – right? So what do you think happens, coaches only go when it's paid for or sporadically, but they don't get the same luxury during evaluation time from the AD who is getting pressure from parents for wins TODAY!
Why wouldn't you want to bring in a successful coach and speaker to discuss the concepts of building an online library (free) or how to partner with businesses to bring in a camp (free), both of which increase the capacity of the athletes and raise their level of competition. As the strategies are learned and put into place, the coach can take a breath and realize that there is time to take the kids to the museum or go out to dinner with the spouse!
Teachers, doctors, lawyers, real estate agents, chiropractors, mechanics and hundreds of other progressions require continuing education to stay on the cutting edge of information related to best practices in that industry – coaches should get the same opportunity. This will also reduce the challenges that come through administration, as the programs improve the challenges are removed.
Be open to being coached – do what the successful do – don't accept mediocrity at any time!!